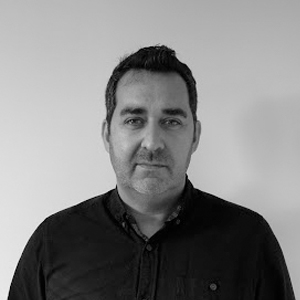 Matthew is the founding member of Perception Graphics which was formed in 1994. He has forged the company forward and has overseen its transition from a modest Print & Design company into new markets such as web, programming and 3D animation to where it is today.
He strongly believes that with anything, a strong foundation in design is very important whether it be print, media or animation.
Matthew studied to degree level in traditional design, freehand, painting and illustration where he then saw an opportunity to apply these skills to the emerging digital age.
Today he oversees all aspects of projects that come through the studio and continues to drive the company forward into new markets to keep the services Perception Graphics offers, fresh for the ever evolving digital age.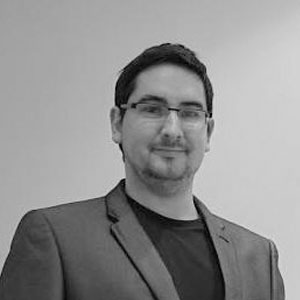 Trevor has a very strong technical background having joined IBM straight from College and immediately started work on an (IBM) proprietary tool. Having demonstrated his deep programming skills,Trevor swiftly became the main technical lead for this product in the UK.
In addition to developing a simulator called VelociDrone which was known for its incredible attention to detail, Trevor collaborated with other highly skilled team members in the integration of bleeding edge graphics. It was with tools that were designed for Hollywood films and multi-million dollar games that set the standard for state of the art graphical richness in Trevor's work.
More recently Trevor was invited to a closed Beta test of a product called Quixel! He became instrumental in shaping the tool into what it is today, where it is being used by very high profile and prestigious organisations like: NASA, HBO (Game of Thrones), EA Games, Blizzard Entertainment and many more.
Currently Trevor heads up all graphical and technical development and support for Perception Graphics and works closely with the business development team led by Roger Baker.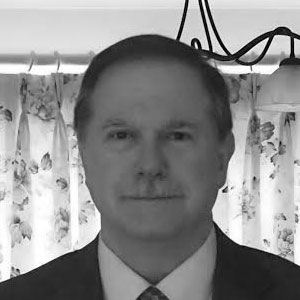 Roger has been involved in the Information Technology industry for well over 25 years specialising in Sales and Marketing. He has worked in the UK and across Europe with some of the most prestigious technology led organisations including: IBM, Computer Sciences Corporation, Perot Systems, Electronic Data Systems, Accenture and KPMG.
Roger now heads all business development activities for Perception Graphics; a new start up technology specialist company: which provides state of the art 'Product Visualisation' services for a wide range of clients.
Perception Graphics offers stunning 3D visualizations using the latest 'CGI' technology to enable their clients to communicate their product and or campaign message more effectively supporting the branding philosophy and objectives.
Finally, Third Dimension prides itself on exploring and pushing the boundaries of 'visual artistry' and computer generated photorealism which in turn provides our clients with the high quality work in what is a very dynamic and fast moving area of leading edge technology.